SOUNDING BOARD is an outlet for opinions on good and crazy things going on at home (wherever I may be). All are welcome. You are not expected to bring anything except your common sense & sense of humor.


'If the automobile had followed the same development cycle as the computer, a Rolls-Royce would today cost $100, get one million miles to the gallon, and explode once a year, killing everyone inside.' -Robert X. Cringely (from geek wisdom)
Meet Chenda for today's weather in Phnom Phen.


---
SOUNDING BOARD
WHERE COMMON SENSE IS STILL COMMON


SOUNDING BOARD
Wednesday, November 16, 2005
_____________________________________________

This site is inactive and will probably stay that way for quite some time.



posted by Allan at 2:11 PM (GMT+8)
permalink (URL of this post) :: (17) comments :: main page

SOUNDING BOARD
Friday, June 03, 2005
_____________________________________________



This is Ashley Dominique, the third member of the family.



posted by Allan at 12:21 AM (GMT+8)
permalink (URL of this post) :: :: main page

SOUNDING BOARD
Thursday, May 19, 2005
_____________________________________________

Another angle on "mediamen" killings

In every single report I've heard for the past few days about the threat to lives of journalists, I always hear reporters and even anchors use the terms "mediamen" or "mediaman". I initially just laughed at it, but with the repeated (mis)use of politically incorrect terms on the air (even on primetime TV news), I got irritated. Don't these people have media protocol on the use of inclusive language? It's funny-bordering-on-irritation when a reporter refers to a female colleague as a "mediaman". Some would say c'mon, big deal. Well, yes it is big deal especially when people's source of information flaunts gender insensitivity. Come to think of it, they allow the showing of faces of prostituted persons during raids, so I am not at all surprised.



posted by Allan at 9:10 AM (GMT+8)
permalink (URL of this post) :: (0) comments :: main page

Viva Films Big Boss appointed presidential adviser for entertainment

INQ7.net reports:



A YEAR after making available the Viva Hotbabes in her presidential campaign rallies, President Gloria Macapagal-Arroyo has created a new government post for movie and record producer, Viva Entertainment big boss Vic del Rosario, as

presidential adviser

on entertainment.

This was disclosed yesterday by Executive Secretary Eduardo Ermita who said Del Rosario has promised to parlay his influence in the local entertainment industry, including reporters who cover the beat, to brush up the President's image in tandem with the country's leading media moguls and spin doctors.



"Mr. Del Rosario has been designated presidential adviser on entertainment and in gratitude, he said he would show that he can do something with those involved in entertainment in bringing out the good things about the government," Ermita said.



I agree that the entertainment industry needs a boost especially in terms of the generally alarming values it propagates, not to mention the sensational reporting which seems to have become a fad. I agree too that the President may need an adviser for this type of work. However, she could have been less obvious that this is another one of those "let's-show-them-we're-doing-something" or worse, payment of political debt given Del Rosario's support during her campaign trails.

When asked about the reason for Del Rosario's appointment (aside from his support during the campaigns), the president remarked that she doesn't know except she knows that Del Rosario is a vetaran of the entertainment industry. Gheez, talk about presidential decision-making, huh. What's next? Lucio Tan to be appointed as Presidential Adviser for Business?

One may be more alarmed about what type of values Del Rosario will unleash. Maybe we'll be seeing more "VIVA Hot Babes" gyrating on TV while singing those songs that have double meaning.

Oh well, we get the leaders we deserve.



posted by Allan at 7:12 AM (GMT+8)
permalink (URL of this post) :: (0) comments :: main page

SOUNDING BOARD
Tuesday, April 05, 2005
_____________________________________________

Gov't peace adviser ignores warning of US on MILF

Inquirer New Service reports Presidential Peace Adviser Ging Deles has ignored warnings by American military officials against negotiating peace with the Moro Islamic Liberation Front (MILF). While the negotiating panel headed by Deles is aware of the persistent reports of the MILF's alleged link with terrorists, the panel had asked for the 'explicit disavowal of the MILF of all links with the organization and the institution with terrorit elements'. For Deles, this is a sufficient factor to proceed with the talks, and to tell US Officials 'Thanks but no thanks'.

It's high time to sideline US opinions for the sake of making another step towards the resolution of INTERNAL conflicts. Somehow, this is expected of US. Somehow, I expected something like this from Ging Deles. I would like to hear something like this from Deles' boss, the President. In my lifetime, please.



posted by Allan at 9:55 AM (GMT+8)
permalink (URL of this post) :: (6) comments :: main page

SOUNDING BOARD
Monday, March 14, 2005
_____________________________________________

From today's There's the Rub by Conrado De Quiros:

'Shortly before Diosdado Macapagal took office, we were second only to Japan in economic potential. Shortly after his daughter, Gloria Macapagal-Arroyo, took office, we were second only to Indonesia in corruption.'

Read the rest of the article here.



posted by Allan at 4:35 PM (GMT+8)
permalink (URL of this post) :: (0) comments :: main page

SOUNDING BOARD
Wednesday, March 09, 2005
_____________________________________________

Philippines: second most corrupt country in asia

Somehow, this did not come out as a surprise, although I felt a bit embarassed that Vietnam is perceived to be less corrupt. I hope we will not be able to get the trophy from Indonesia. My Indonesian friend in Indonesia Corruption Watch would gladly hand it over to us, I'm sure. If Cambodia was included, Indonesia will face stiff competition. When one of our local staffs went to a major bank in Phnom Penh to get a swift code, the teller asked for money to buy snacks to facilitate the transaction right on the teller booth. I paid 400 US dollars to a government agency as penalty for expired visa although the amount stamped on my visa was GRATIS. Talk about institutionalized corruption.



posted by Allan at 10:04 AM (GMT+8)
permalink (URL of this post) :: (0) comments :: main page

SOUNDING BOARD
Tuesday, March 08, 2005
_____________________________________________

On media blackout vs terrorists

The Kapisanan ng mga Brodkaster ng Pilipinas (KBP), an alliance of Philippine radio and television outfits yesterday pledged to deny air time to terrorist groups after the Armed Forces complained some media sectors were serving as virtual mouthpieces of the enemies of the state (INQ7.net). Apparently the armed forces had complained about giving airtime to NPAs and Abu Sayyaf which the US has braded as foreign terrorist organizations.

This move not only prevents transfer of coded messages, as Ruperto Nicdao, Jr., President of KBP claims, but also blocks advocacy by the terrorists that may cause misinformation and incite sedition. For Abu Sayyaf, the eventual application is quit clear as the government has tagged it as a 'terrorist' group. The gray area (at least for hawkish members of the Arroyo government's armed forces) is how to treat the New People's Army. The government has been doing peace talks with the NPA up until last year.



posted by Allan at 8:53 AM (GMT+8)
permalink (URL of this post) :: (0) comments :: main page

SOUNDING BOARD
Monday, March 07, 2005
_____________________________________________

Are you happy?

Somehow, I stumbled upon this article criticizing the recent news that the Filipino people are one of the happiest people of the world. We even ranked higher than most people in western nations, and the highest among Asians. Why is this difficut to accept offhand? Maybe because one doesn't need a Phd to know that happiness is relative and oh-too-personal. I was reminded by what a colleague told me years ago: it's better to be rich and unhappy than to be poor and unhappy. I still feel it's better to be rich and happy than poor and happy. Agree?



posted by Allan at 7:17 AM (GMT+8)
permalink (URL of this post) :: (0) comments :: main page

SOUNDING BOARD
Wednesday, August 18, 2004
_____________________________________________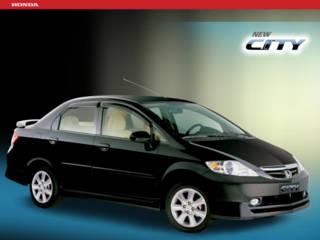 Check out this gorgeous 1.5l VTEC Honda City. Nice, huh? An additional incentive for going home :)



posted by Allan at 4:42 PM (GMT+8)
permalink (URL of this post) :: (6) comments :: main page

My last few days in Phnom Penh (sort of)

I will be leaving Phnom Penh in a few days. I am not sure how I feel about leaving Phnom Penh.

Part of me wants to go home at once. I need a break from my stressful life at work. I really could use a rest. If you have been reading the few accounts of my work here, youll know that things progressed to hectic-crazy (with lots of unnecessary pressure from a source I'd rather not mention). I do enjoy my work though, save for that. And I believe in what I do.

Yet part of me (somehow, a bigger part of me) feels sad that I will be away from this city, even with all its drive-anywhere motorists that makes you grab your seatbelt or hold on to your seat (in case you ride 'motodup' everyday, like me).

I guess I fell in love with this city. I felt home, actually. I have only managed to throw in a phrase or two, but I felt a deeper sense of belongingness. Cambodians are a bunch of warm, hospitable people, always ready to smile back at you. And when they do, you feel the warmth in the midst of the difficulties they have. For a few hundred riels (1USD = 4,000 riels), you can make a boy or girl happy by buying fruits or delicacy that he/she sells, or just by letting him shine your pair of shoes. For a dollar in exchange of a native delicacy, you can help an old woman get through the day. For a few dollars per week in excess of the regular motodup fee, my driver beams with a smile as he will have extra money for his children's day-to-day educational expenses. And when you feel the day is going too fast, you can sit back, have coffee and read a book along the riverside. No fuss.

Somehow, I stopped dreaming about home after a month or two. And it is probably because I felt happy being here. There is an inexplicable joy in my heart whenever I manage to bring out a smile from a friend, colleague, or from just anyone here. It's the warmth of the smile and the place that lifts my spirit up every single day of my life in Phnom Penh. And even as I get ready to go home, I look forward to my next mission here. I love Phnom Penh.




posted by Allan at 12:52 PM (GMT+8)
permalink (URL of this post) :: (0) comments :: main page

SOUNDING BOARD
Saturday, August 07, 2004
_____________________________________________

Interest group politics through text messages (again)

The Arroyo government seems to be running out of ideas as it plans to impose a tax on text messages. The anti-tax coalition Txt Power threatened legislators on Saturday with a barrage of text messages on Monday to pressure Congress not to pass the government's plan to tax text messages (INQ7.net, 7 August 2004). I'm totally against this proposed tax. People back home are already spending 15 Pesos (almost US$ .30) per text when they send me messages. I wonder what's the next in the Arroyo government's list? Filipinos are neat freaks - we take a bath everyday, sometimes more than twice a day during summer. Why not impose a tax on that, anyway the government seems to prefer additional tax measures than improving the efficiency of tax collection. I'm being sarcastic now.

It's now time for nasty tax measures because elections are over. Gloria Arroyo can afford to be unpopular now. She may have already forgotten about the role of text messaging during EDSA 2. EDSA 4 (or 3, I lost count already) will not happen. Most organized interest groups are too busy on other things to join this crusade against tax on text (no pun intended). The issue is less earthshaking than corruption, plunder and abuse of human rights.

It's all numbers game in interest group politics. If Txt Power can demonstrate they are a huge bloc of protesters (assuming legislators care about their image to the public especially if they'll seek re-election), then we can all say goodbye to this proposed measure. Txt Power's problem is that the next elections are way too far to be considered by politicians. And these politicians know that Filipinos easily forget.




posted by Allan at 11:55 PM (GMT+8)
permalink (URL of this post) :: (8) comments :: main page